How Food+Tech Connect Hackathons Work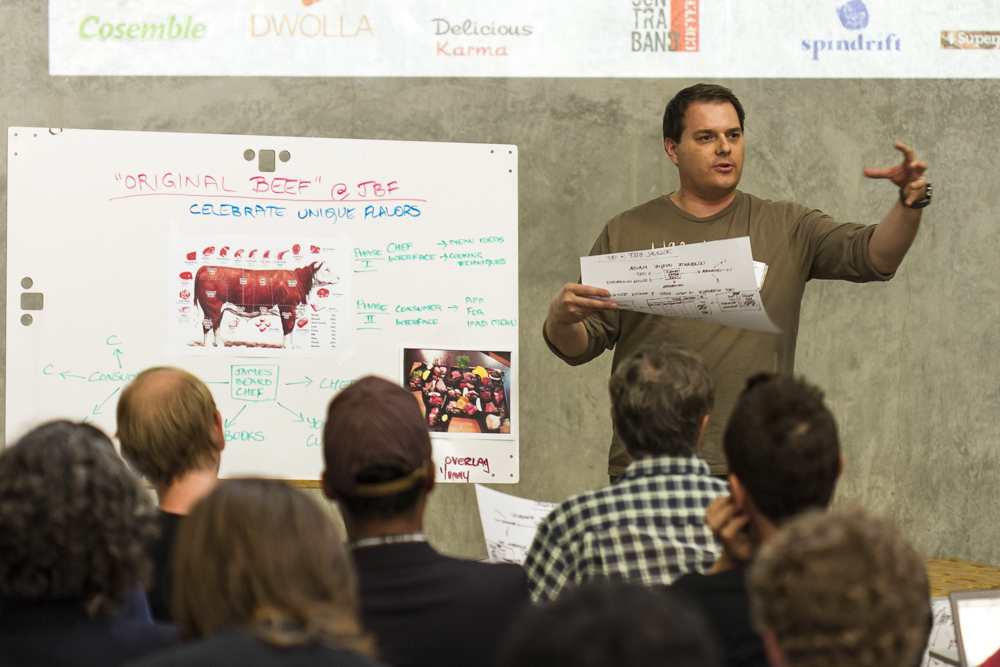 We love hackathons because they bring people with diverse skill sets together to collaboratively tackle problems and build solutions in a short period of time. But food is really complex, and it's difficult to develop solutions that actually solve problems over the course of one weekend.
So we've partnered with Studio Industries to develop Design Hacking, a new hackathon model that blends the best of hackathon culture and Design Thinking, an innovation process for solving problems and developing products based on a deep understanding of user needs. To help you attack the weekend better and faster, Studio Industries has developed a toolkit for hackers and will be on hand to support teams as needed.
BUT HOW DOES IT WORK EXACTLY?
Pre-Event:
Read the challenge briefs to understand the problems and inspire potential solutions.
Day 1:
Studio Industries will kick off the event with a Design Hacking overview. Hackers will then have a chance to do a deep dive into the challenges over dinner. By the end of the night, hackers should begin forming teams and coming up with preliminary project ideas.
Day 2:
Studio Industries will lead hackers through a deep dive into the challenges. Hackers will then pitch project ideas, self organize into teams and get to work. The challenge presenters, subject matter experts and Studio Industries will be on hand to answer questions and provide feedback as needed.
Day 3:
Hackers will continue working on their projects. Starting at 2 PM, teams will begin pitch their projects to the partners and subject matter experts. Twelve projects will be selected to pitch to our panel of judges. Then winners will be announced.
Post Hackathon:
While we hope that everyone continues working on their projects, we recognize that most hackers have day jobs and will have limited time to keep up with their hacks. For this reason, we are requiring that all hacks be open sourced, so that anyone can build upon or learn from what's developed at Hack//Dining.