Meet the Judges
With Hack//Dining NYC just a little over a week away, we are excited to announce our lineup of rockstar Judges. Hailing from Union Square Hospitality Group, International Culinary Center and NY Tech Meetup, as well as Booker and Dax, wd~50, HICCup.co, S2G Ventures and Expa Capital, these luminaries will be judging the Hack//Dining demos and selecting the winners. Have a look at their bios below to check out all the innovative things they're cooking up.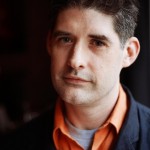 Dave Arnold, Inventor and Partner in Booker and Dax
Dave Arnold is the co-founder of Booker and Dax and a new product and equipment development company of the same name. The Booker and Dax lab focuses on finding solutions to real world food, beverage and cooking issues. These techniques and solutions are also implemented at the Booker and Dax bar in New York City. Dave is an award-winning food writer and was previously a contributing food science and equipment editor at Food Arts. He continues to lecture across the country at universities and industry conferences. Dave has been featured in Food & Wine, Time, The New York Times, The New York Times Magazine, Esquire, the Economist and Popular Science, among other publications.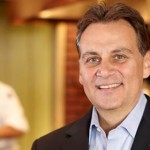 Richard Corraine – Senior Managing Partner, Business Development & Consulting, Union Square Hospitality Group
Richard is Senior Managing Partner of New Business Development and Consulting, the division of USHG created to innovate, incubate, and develop a fresh generation of award-winning restaurants and other groundbreaking ventures for the USHG family of businesses.
A few of his most notable innovations and openings have been Eleven Madison Park (which earned 4 stars in the New York Times), Blue Smoke, Shake Shack, Maialino, Untitled at the Whitney Museum of American Art, and most recently, North End Grill in Battery Park City. Additionally in 2009, Richard worked with Susan Salgado to launch Hospitality Quotient, a learning and consulting business designed to help clients in diverse industries integrate hospitality into their technical service.
Before becoming Senior Managing Partner, Richard was Chief Operations Officer, in which capacity he was responsible for the performance of all USHG operations, directly supervised the executive chefs, general managers, and directors, and trained the restaurants' management teams to provide guests with USHG's renowned cuisine and hospitality.
Richard joined USHG as a partner in 1996, following a decade of leadership with Wolfgang Puck Group, and the launch of his own restaurant, Hawthorne Lane, which he opened in San Francisco in 1995. Richard is a Boston native, a graduate of the University of New Hampshire Whittemore School of Business and Economics, and holds an AOS in Culinary Arts from the Culinary Institute of America.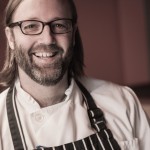 Wylie Dufresne – Chef & Restaurateur, wd~50 & Alder
Wylie Dufresne was born in 1970 in Providence, Rhode Island moving to New York in 1977. In 1992 he completed a B.A. in philosophy at Colby College, Maine.
After college, Wylie enrolled at the French Culinary Institute in New York and was then employed in various Jean-Georges restaurants from 1993 until 1999. In 1999 he became the first chef at 71 Clinton Fresh Food.
Dufresne opened wd~50 in April of 2003. Frank Bruni of the New York Times awarded wd~50 three stars in March of 2008. In 2006 wd~50 received one star from the Michelin Guide, which it has retained in each subsequent year.
In May of 2012, to celebrate wd~50's ninth anniversary, the restaurant implemented two new tasting menus, a twelve course and a five course tasting, the latter featuring the restaurant's classic dishes from over the years.
Wylie has been nominated for multiple James Beard Awards, including "Best Chef New York" for seven consecutive years, winning the award in 2013.
Alder, Dufresne's second restaurant, opened in Manhattan's East Village in March 2013.
Esther Dyson – chairman, EDventure Holdings and founder ofHICCup.co, for Health Initiative Coordinating Council
HICCup has just launched The Way to Wellville, an open-source, evidence-generating project devoted to defining and testing models for producing community health (not health care) that will return profits to investors and health to the participants.  It will use a contest in order to entice the best communities to compete and to give their successes and (educational) failures visibility. Its slogan: "Five places, five metrics, five years!"
Aside from that, Dyson spends her time  investing in and nurturing start-ups, with a recent focus on health care and aerospace.  From October 2008 to March of 2009, she lived in Star City outside Moscow, Russia, training as a backup cosmonaut.  On the health side, she is an investor in 23andMe (also a director), Applied Proteomics, Crohnology, Eligible API,  Genomera, GeriJoy,  GreenGoose (closed), Health Loop, HealthRally, HealthTap, i2Dx, Keas (also an advisor), Medivo, mEquilibrium, Omada Health, Organized Wisdom, PatientsLikeMe, PatientsKnowBest (UK), Resilient, Sleepio (UK), StartupHealth, Tocagen, Valkee (Finland), VitaPortal (Russia, also an advisor) and Voxiva (also a director).  She recently served on the selection panel for the Robert Wood Johnson Foundation Young Leader Awards and is active on the "health not healthcare" speaker circuit.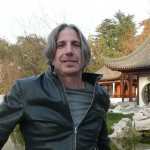 Victor Friedberg – Co-Founder, General Partner and Managing Director of S2G Ventures (Seed to Growth) 
 S2G Ventures (Seed to Growth) is a venture fund whose mission is to invest in visionary entrepreneurs whose innovative products and services will empower a better food system.
S2G and its sister non-profit organization e.a.t. (education, agriculture and technology) were formed with the vision to create a new model for achieving impact by supporting innovative and potential transformative ideas, people and organizations in the food sector.  Given population growth, climate change, and the emerging trends in health and wellness which collectively are significantly changing customer demand, S2G believes that the opportunity to build innovative and profitable food business that have positive impact and lasting value is now.   A multi-stage fund with seed, venture and growth stage portfolios, S2G seeks to partner with companies that can scale to large and profitable businesses and provide positive impact on the food system from soil to the shelf and produce more healthy, sustainable and local food. 

Prior to S2G Victor was Co-Founder, Executive Director and principal architect of LAUNCH, a the award-winning and pioneering organization formed with NASA, USAID, US Dept of State and NIKE to identify and accelerate innovative companies and platforms that address global challenges such as water, health, energy and waste.  In 2012 he founded with Dr. Diana Yousef, C-Change Venture Labs, a frugal innovation lab that accelerates innovations solutions in water, energy and agriculture into India and Africa. From 2002 to 2009 he was an Executive Director at WIRED creating and launching WIRED NextFest as well as WIRED's entry into TV on the Discovery Channel.  In 1996, he was co-founder of Talking Drum, a pioneering platform and precursor of social media enabling its customers to program customizable friend groups that were accessible via internet and mobile phones.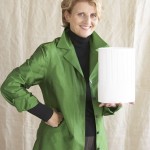 Dorothy Cann Hamilton – Founder & CEO, International Culinary Center
Dorothy Cann Hamilton is one of the most influential forces shaping the American culinary  landscape today. An entrepreneurial educator and culinary leader, her lifelong passion for education and love of food and wine inspired her to found the French Culinary Institute in 1984.
The school has more than 15,000 graduates–including many of America's most prominent  chefs such as Bobby Flay, Dan Barber and David Chang—with alumni from 83 countries.
Over the years, FCI expanded its programming. Curriculum additions include an Italian immersion program marrying cooking and culture; Restaurant Management; IntensiveSommelier Training; Farm-to-Table, involving Barber's Blue Hill at Stone Barns; and Spanish Culinary Arts, developed in 2013 with the school's Dean of Spanish Studies, world-renowned culinary innovator Jose Andres, and Colman Andrews, a leading expert on Spanish cuisine and co-founder of Saveur. This broader offering of cuisines and lifestyle courses led to FCI being renamed the International Culinary Center (ICC) in 2012.
ICC has also expanded its global reach. New York City and California schools reside in state-of-the art cooking and educational facilities, providing the ultimate setting for the rigorous education that guides the curriculum. Students who attend The Italian Culinary Experience spend a portion of their studies at the Parma, Italy, campus, learning firsthand about regional products and cooking methods. And in October 2013, the White House announced that ICC, along with the James Beard Foundation, has been selected to create the USA Pavilion at the World's Fair (EXPO) in Milan in 2015, with Hamilton as the President of the project. Hamilton's distinguished career in vocational education and outstanding reputation for gastronomic innovation has most recently earned her the title of Entrepreneur of the Year 2013 by the International Association of Culinary Professionals (IACP). Her many other distinctions include the Who's Who of Food and Beverage in America by the James Beard Foundation; a Silver Spoon from Food Arts Magazine; the IACP Award of Excellence for Vocational Cooking School; the U.S. representative at Seoul's 2010 C20 Summit of cultural and political dignitaries; Chevalier du Mérite Agricole (Agricultural Merit Knighthood) from the French government; a knighting by the Association Internationale de Maîtres Conseil dans la Gastronomie Française; the Outstanding American Educator award from Madrid Fusion; the Diplôme d'Honneur of the Vatel Club des Etats-Unis; and Dame de l'Anée of the Académie Culinaire de France in 2006. In 2001, Hamilton also received the prestigious Ordre National du Mérite (National Order of Merit Award) from the French government.
Past Chairman of the Board of the James Beard Foundation, Hamilton is Chair Emeritus of the American Institute of Food and Wine. She is active in many non-profit organizations targeting delicious, nutritious eating in primary and secondary schools, including Wellness in the Schools. Hamilton is the creator and host of Chef's Story, a weekly radio program on the Heritage Radio Network and a 26-part television series, which aired on PBS in 2007, and is co-author of its companion book. Many of the textbooks she conceived for the school's students—The Fundamental Techniques of Classic Cuisine, The Fundamental Techniques of Pastry Arts and The Fundamental Techniques of Classic Italian Cuisine—received James Beard Foundation Awards for best professional cookbook. Her book Love What You Do: Building A Career in the Culinary Industry was published in 2009.
Hamilton was first introduced to fine French dining while studying at University of Newcastle-upon-Tyne in England, when she made numerous trips to France. After graduating with a B.A. honors degree, she spent three years in the Peace Corps in Thailand, where she learned about Asian cuisine. She earned an M.B.A. from the Stern School and NYU, and is a graduate of the OPM program at Harvard Business School. Hamilton currently resides with her daughter in New York City and Litchfield County.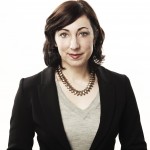 Jessica Lawrence – Executive Director, NY Tech Meetup (NYTM)
NYTM is the largest Meetup in the world and a non-profit organization helping to build a sustainable and diverse technology industry in New York. In 2013, she co-founded The Work Revolution Summit, a conference on the future of work. Prior to her work with NYTM, Jessica was the CEO of Girl Scouts of San Gorgonio Council in Southern California, where she supported a community of 75 staff, 5,000 volunteers, and 15,000 girls. Jessica was one of only 15 women selected to participate in Seth Godin's Female Entrepreneur MBA (FeMBA) in 2010. She has received numerous awards including the Girl Scouts of the USA Frances Hesselbein Award for Excellence in Management in 2007, was selected as one of The Daily Muse's 12 Women to Watch in 2012, and as one of the Crain's New York Business People to Watch in Silicon Alley 2013. Jessica's writing has been featured on the Harvard Business Review blog, Forbes.com, The Next Web, The Huffington Post and in a weekly column in The Press-Enterprise. She also speaks frequently on technology startups, the New York technology community, women in tech, organizational development and culture, the future of work, and non-profit management.
Naveen Selvadurai, Partner, Expa Capital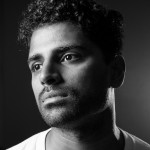 Expa Capital is a firm which invests in and creates startups. Before that, he helped found foursquare, a service for local discovery and recommendations. He is based in New York City."