Classes & Panels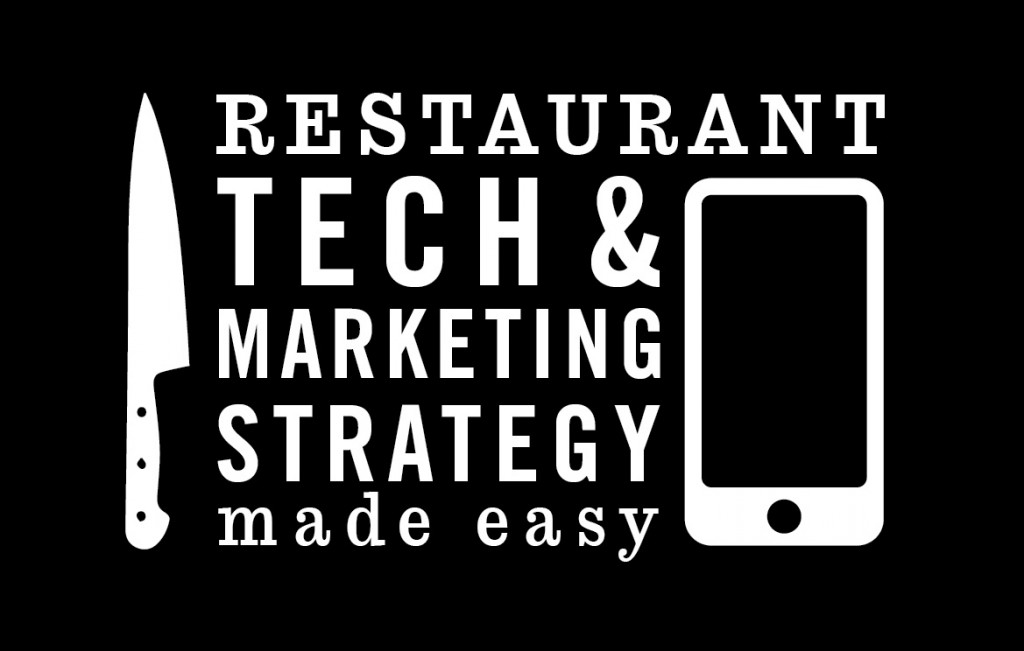 Want to learn how to save your restaurant time and money on technology (POS, reservations, etc.), branding + marketing and hiring? Check out our series of expert taught classes below, which we're hosting in NYC on June 28 and making available online on August 6. We only have a few spots left so snag your spot today.
Developing a Restaurant Technology Strategy 101 class Presented by ShopKeep POS – 1:30 PM – 3:00 PM
Description:
Overwhelmed with how to choose the POS system that's right for your restaurant? Need to get more customers in the door, and to keep them coming back for more? Not sure how to budget for your restaurant IT?
Meant for everyone from restaurant startups to established brands, this class will teach you how to create a technology strategy that you can use to cut through the noise and save yourself time and money. Taught by tech and restaurant veteran Mike Dulle, this 90-minute class will give you the tools to prioritize your technology investments, including::
Operational Setup: tech to purchase (Hardware & Network), website creation, POS
Workforce Management: employee scheduling, payroll
Demand Generation: reservations, local business listings, menu management, yelp
Customer Retention: loyalty, email marketing, social media
Takeaways:
Overview of the following restaurant technologies
Tools for navigating the restaurant technology  l
Tools to creating your technology budget
Instructor:

Mike Dulle – product manager, ShopKeep POS -Mike has been obsessed with the power of computing since the age of 7, and then, like a lot of teenagers, started his working career as a busboy. Still working in the restaurant business, he studied Computer Science and Mathematics at Loyola University New Orleans. Unable to find a "real" job after the bubble burst in 2000, he worked as a barista for Starbucks, starting an 8-year journey there, the second half of which he spent as Product Manager, Food for the New York Metro area. Mike then attended culinary school, earning a certificate in Culinary Arts and Management from ICE while working as a line cook at Union Square Cafe. He spent the next few years there as the Dining Room and Reservations Manager. From there, he went on to consult on Small Business Operations for The JakeWalk, a wine/cocktail bar, and Bien Cuit, an artisan bakery, both in Cobble Hill, Brooklyn. Mike finally returned to software development in 2013, and now leads the Restaurant & Bar initiative at ShopKeep POS.
Scaling + Branding Your Business class with Felicia Stingone of Chief Marketing Partners (formerly of USHG) – 3:15 PM – 4:45 PM
Have you ever wondered how today's award-winning restaurateurs and chefs build their renowned brands and restaurants groups? We'll give you a hint: marketing and communications are key to successfully scaling any business. Learn how people like Danny Meyer, David Chang and Christina Tosi or April Bloomfield and Ken Friedman use marketing to grow from single outposts to iconic brands. Get an inside perspective in this 90 minute workshop with Felicia Stingone, formerly Senior Managing Director of Brand and Marketing at Union Square Hospitality Group, who will share how you can use marketing to develop memorable, scalable brands.
Takeaways:
Learn about the marketing strategies restaurant powerhouses use to grow their business
Get an inside look at how to start to leverage "brand" to scale a business, from opening more doors or new concepts to publishing books and launching products
Walk away with insights and practical tactics that you can use to shape a brand strategy and develop a marketing plan to help grow your business.
Instructor:
Felicia Stingone, co-founder & partner, Chief Marketing Partners – Formerly Senior Managing Director of Brand and Marketing for Danny Meyer's Union Square Hospitality Group, Felicia has been described as an "activator"– a catalyst for change. She is an optimistic and passionate strategic marketing and business development professional whose work is transformational. Felicia focuses on driving growth by helping organizations articulate their vision — aligning brand strategy and business goals. To bring that vision to life, she activates integrated teams to successfully execute creative high impact initiatives that drive results. Read her full bio here.
Using Technology to Hire Great Restaurant Talent panel with Culintro, Culinary Agents, Easy Pairings. Moderated by Leiti Hsu – 5:00 PM – 6:15 PM
How can you streamline the hiring process and improve employee retention? How can you foster your staff and empower them to succeed? What technologies can you leverage to make this process easier? Lead by by the founders of Culintro, Easy Pairings and Culinary Agents this panel will give you a behind the scenes look at how three cutting-edge startups are working to simplify and improve the hiring process for both restaurant operators and job seekers. Intended for new restaurant startups and veteran brands alike, panelists will share their tips for using technology to discover the talent that's right for your restaurant.
Takeaways:
Inside look at some of the leading restaurant hiring technologies
A run down of best practices for restaurant employee hiring, onboarding and retention
Overview of how technology can be used to empower employees
Panelists:
Stephanie Berghoff – president & co-founder, Culintro – Westchester native who now lives on the Upper East Side, Stephanie caught the food bug early in her career. She graduated from Syracuse University with a BS in Hospitality and Restaurant Management, and worked in events for a trade organization for three years before shifting to restaurant PR for hall PR and KBHall for four years. In 2009, she co-founded Culintro with Alina Munoz.
Sarah Campbell – managing partner & director of business development, Culintro – Sarah grew up in Westchester before receiving her BA from Trinity College and then a Masters at the University of Southern California. She worked at mcgarrybowen advertising for seven years then as a producer working with brands such as Kraft Foods, InBev, Marriott Hotels, Verizon and The Wall Street Journal. She partnered with Alina and Stephanie in early 2012, and currently splits her time between New York and San Francisco, overseeing the growth of Culintro into new markets. Her perfect meals are the tasting menus as Torrisi in New York and Quince in San Francisco, and she believes that that "every meal should always end with pudding."
Alice Cheng – founder, Culinary Agents – Alice Y. Cheng is a deeply experienced business, marketing and sales professional who is passionate about helping people build careers. In her 13 year tenure at IBM in New York and San Francisco she was one of the core team members who pioneered Big Blue's Digital Media practice into and across multiple industries globally. While in San Francisco, she helped tech and media enterprises leverage web and infrastructure solutions, along with research and development innovations to drive growth in a challenging, fast-changing business environment.  Upon her return to the east coast, Alice focused on building and operationalizing sales and business development strategies for the North America sales and services teams. She rounded out her last few years at IBM driving the global transformation and integration of how sellers build meaningful client experiences. Alice has taken and continues to take leadership roles in mentoring all levels of talent in the technology, business and hospitality spaces.
Having spent years studying culinary arts and oenology as a hobby, Alice has taken her knowledge of technology into the food and beverage industry to solve inefficiencies and gaps around job placement and career development.  She is the Founder and CEO of Culinary Agents a professional networking and job matching site dedicated to the food, beverage and hospitality industry.
Darren Wan – co-founder, Easy Pairings – Easy Pairings is an online marketplace for the hospitality industry that allows restaurants to find great staff quickly and easily. The idea for Easy Pairings came from Darren's experience as the Operating Partner of Red Egg, a popular Chinese restaurant in downtown Manhattan. For four years, Darren observed firsthand how technology is underutilized in a restaurant's operation processes especially when it comes to its biggest pain point, the employee search and hiring process. Prior to cofounding Easy Pairings, Darren was an integral part of growing and expanding small companies in a variety of industries such as fashion design and retail as well as general construction.
Previously, Darren worked for Putnam Investments as an Analyst for their International Equities team. Darren is a graduate of Carnegie Mellon University and the University of Chicago Booth School of Business.
Leiti Hsu – WORD OF MOUTH host & consultant – Leiti connects those who do what's most innovative and delicious. She hosts a weekly food and wine radio show called WORD OF MOUTH on Heritage Radio Network. Tune in to catch up LIVE about love, fear, business and pleasure with guests like Sirio Maccioni, Anita Lo, David Burke and Paul Liebrandt.
When not on-air, she helps big brands, startups and restaurants grow their impact. Clients have included Twitter, Cover, David Rosengarten, Internet Week NYC, Thrillist, Fab.com, Clean Plates, Plated, Wines from Santorini, Wellness in the Schools and Whole Foods. Leiti and her work have been featured by Eater.com, NYMag Grubstreet, VanityFair.com, and Cosmopolitan. As Employee #10, Leiti helped scale Lot18 to $25MM in first-year revenues, a headcount of 100+, and a $50MM raise in 2011. She got delicious beginnings on the GOURMET magazine web editorial team.
Leiti attended The French Culinary Institute and is pursuing WSET Advanced Certificate in Wines & Spirits. Once upon a time, she worked in the Media & Telecom Investment Banking group at Merrill Lynch. She's simmering several TV and web video concepts. Find WORD OF MOUTH on Facebook (/WOMshow) or connect @leitihsu #WOmshow on Twitter and Instagram