Last Year's Hackathon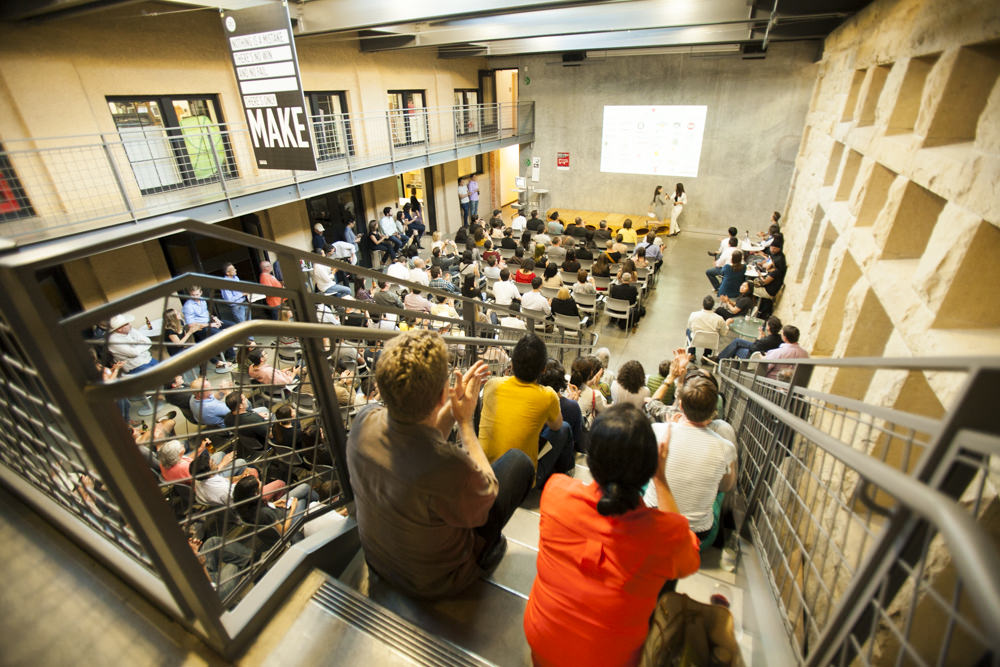 For 48 hours on June 21-23, 2013 over 250 food industry leaders, entrepreneurs, technologists and creatives gathered at Hack//Meat Silicion Valley to develop hardware and software solutions to big problems facing sustainable meat production.
Teams tackled industry challenges including access to farmland, food labeling and whole animal utilization. They pitched their final prototypes to an expert panel of judges including Michiel Bakker of Google's Global Food Services, Bill and Nicolette Niman of Niman Ranch & BN Ranch, Niko Hrdy of Valley Oak Investments, Amol Deshpande of Kleiner Perkins Caufield & Byers, Chris Cosentino of Incanto and Anya Fernald of Belcampo Meat Co.
Winners were awarded prizes worth more than $125,000, including cash and consulting services from industry leaders to help them continue development of their projects.
Click here to check out press mentions, here for a behind the scenes recap and here for updates on the winning teams.